T
he main idea for this project was to design an original and playful circuit on a website, challenging users to win a Polo through their tweets (
www.polowers.com
). It was a race between twitter users who, using the hashtag
#Pollowers,
 pushed a Polo through the circuit, when the car ran out of gas, the last tweet won the Polo. 
Polo, is a young, wanted and desired car by Polowers (Polo fans). And we focus on them when creating the setting for this race and game scenario. After a long list of objects and situations connected with what they like, want, and have fun with (so do we!), we start designing landscapes and imaginary oasis in the journey.


With a combination of CGI and photographs, we gave answer to the aesthetic and technical of this real time online circuit. A group of conceptual small islands, geometrical games and abstract forms and color, are the original and inventive landscape in which a Polo advances through the tweets.


4075 Polowers participated in this collective race, over 150,000 tweets with the hashtag #Polowers making the Polo approach to the goal. The contest ended in less than 8 hours, exceeding all possible expectations
!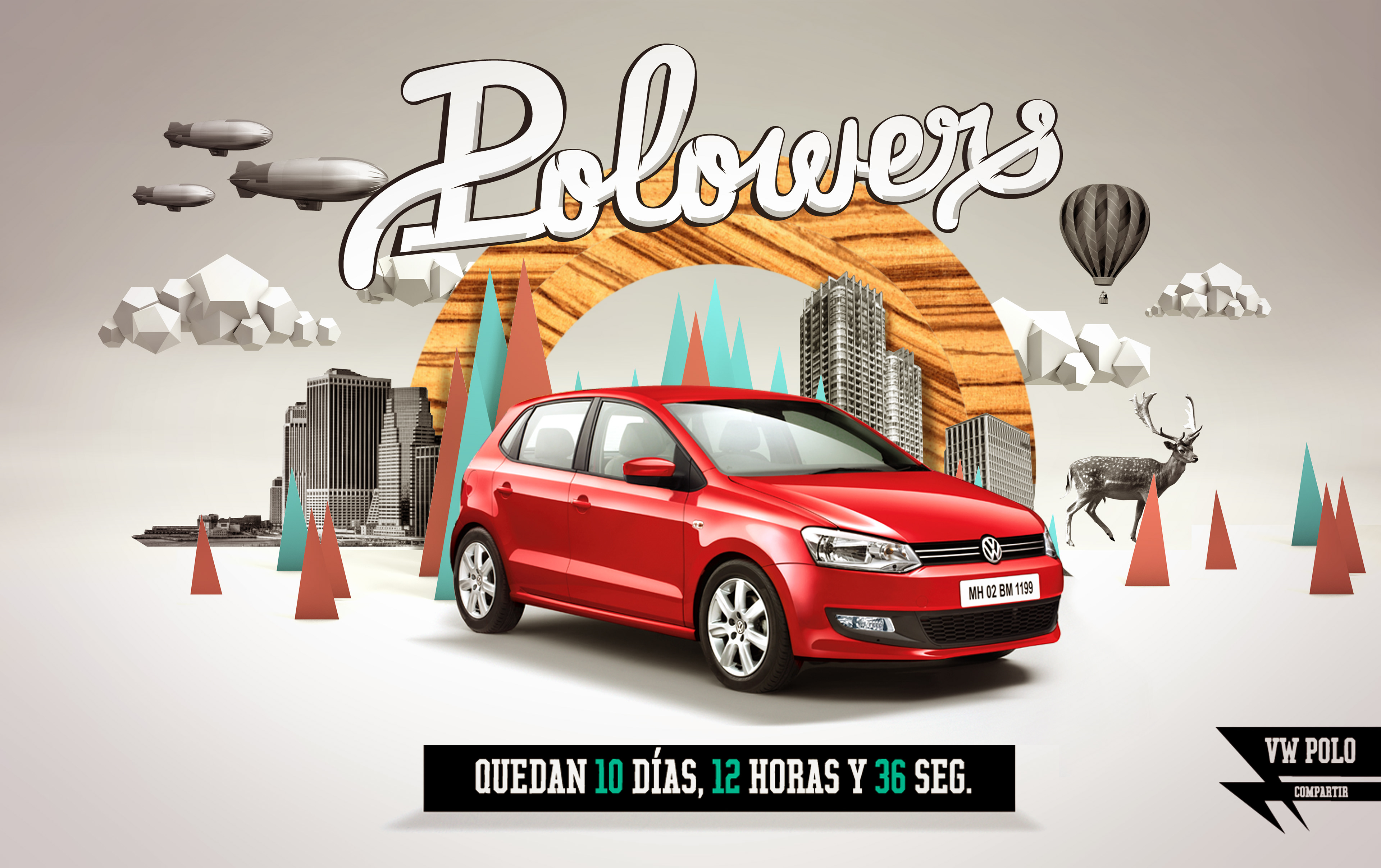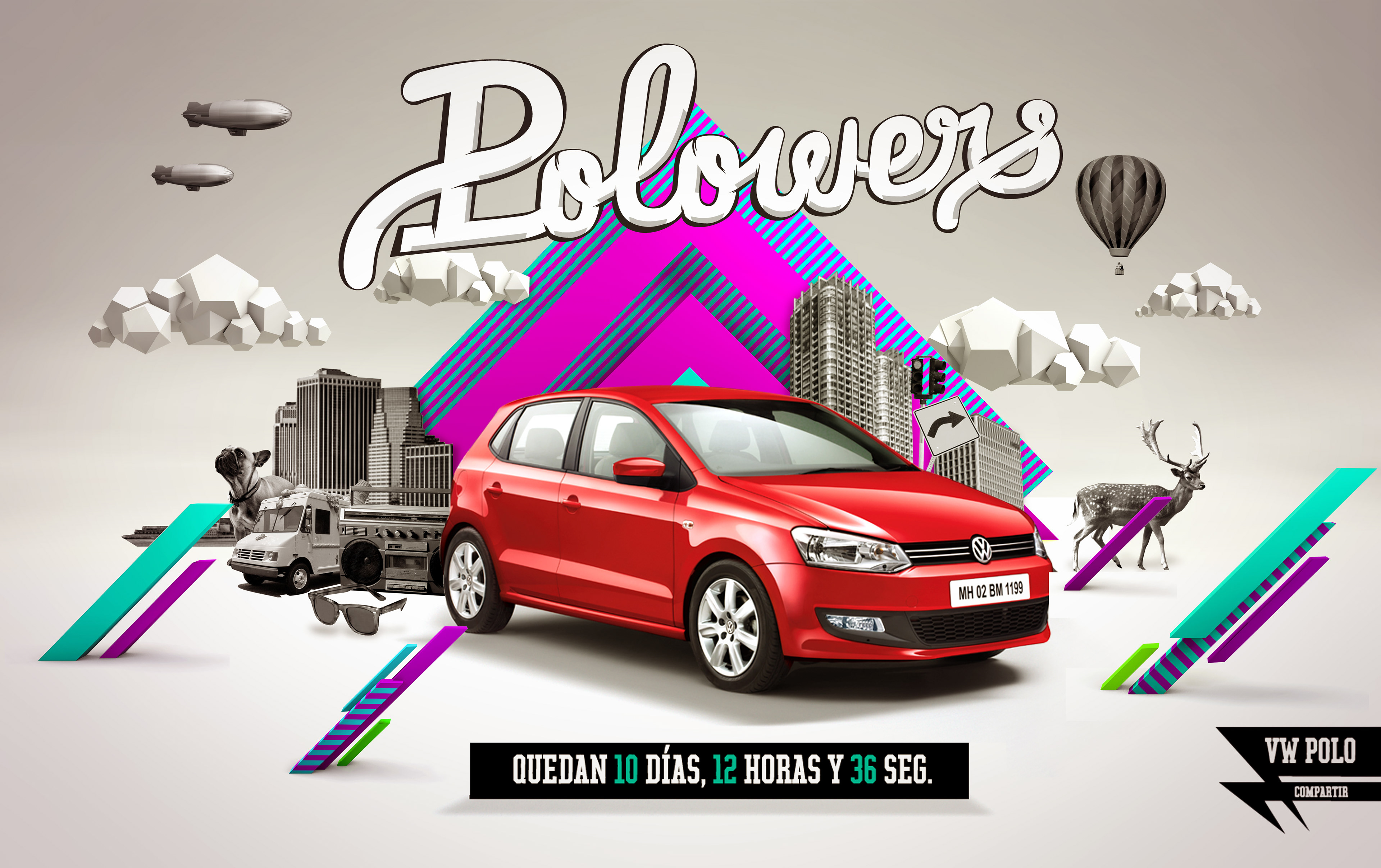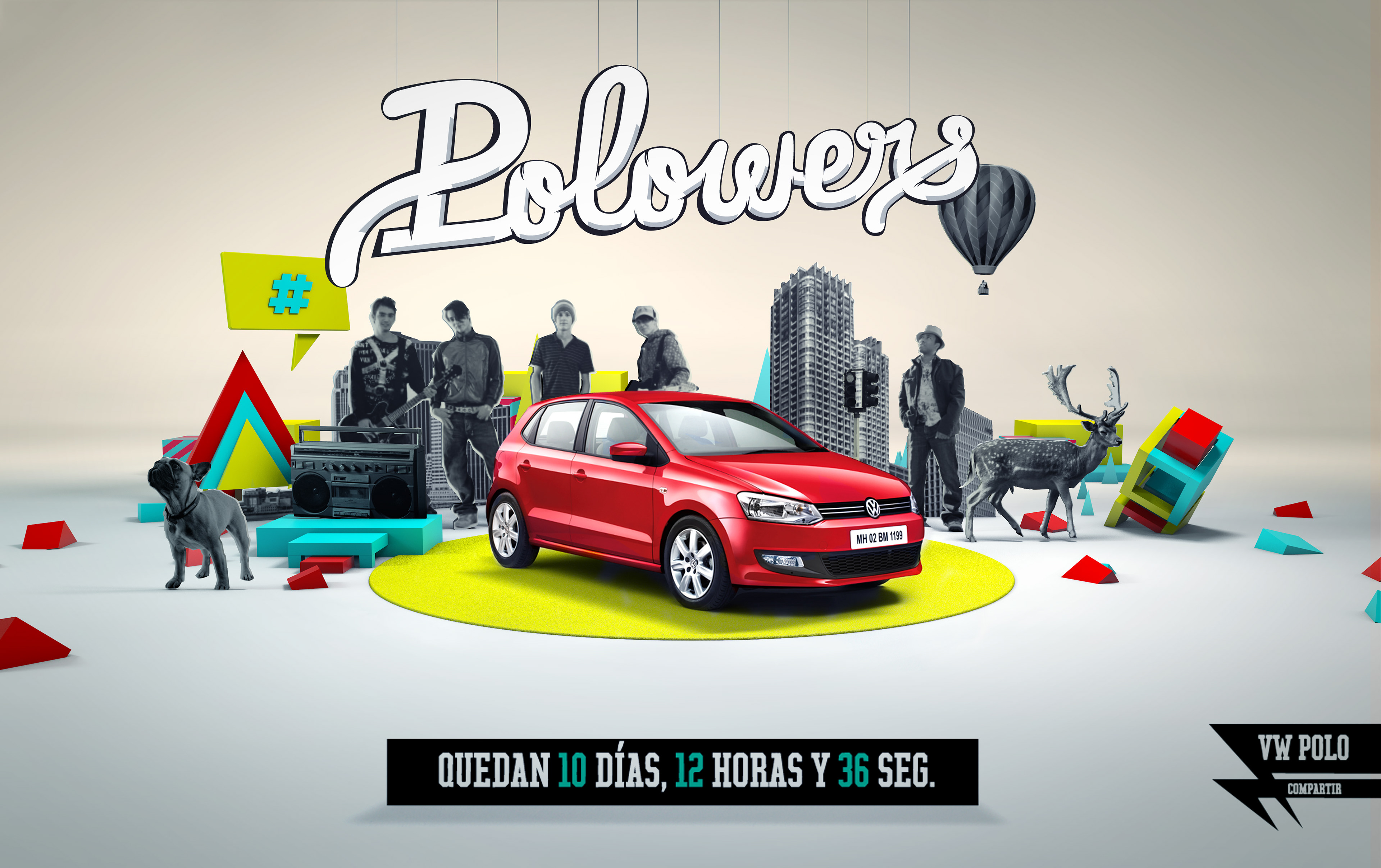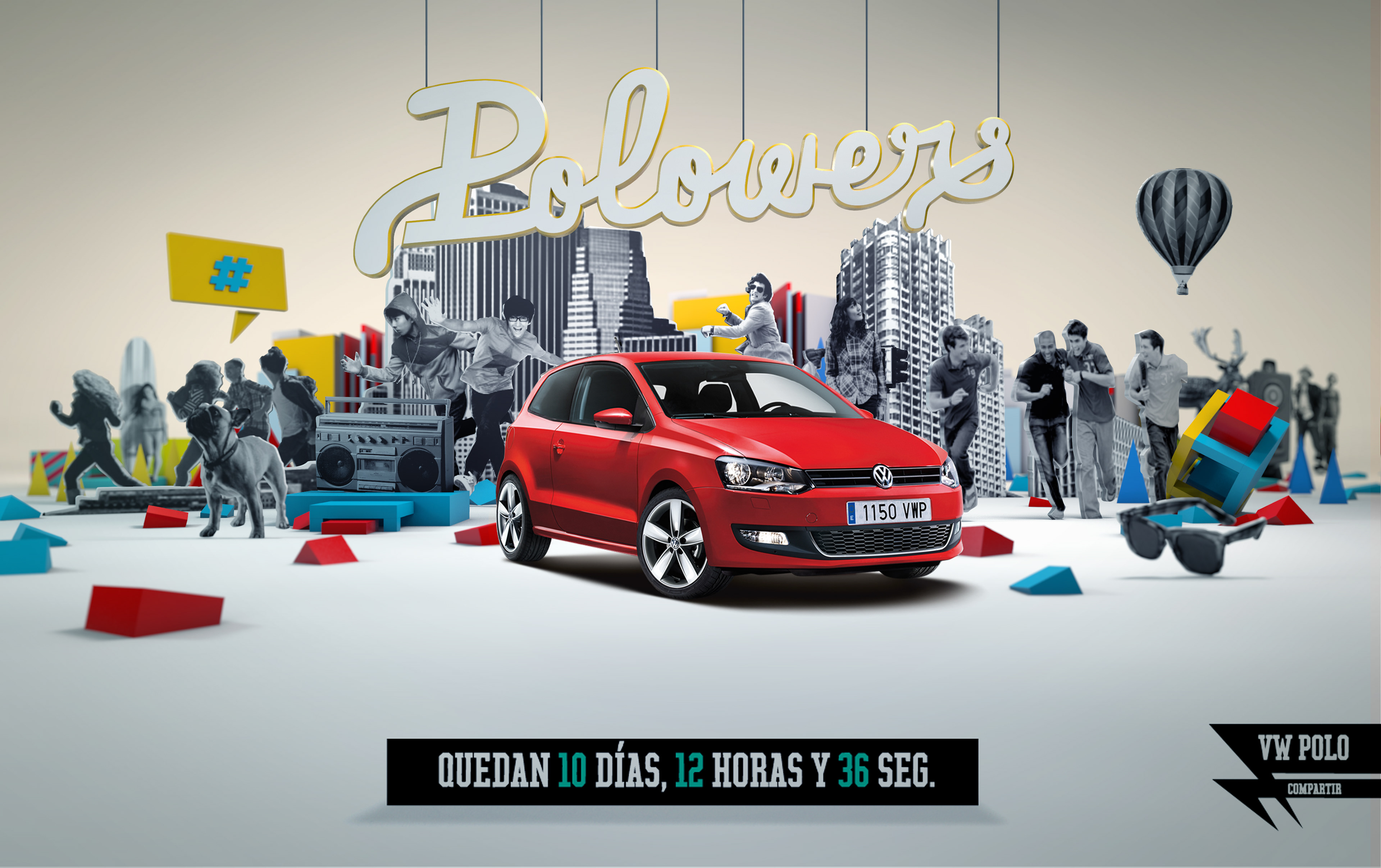 FINAL HOME BACKGROUND IMAGE