This project was commissioned to Cape Rock by Zodiak 
for the
show "De Haven van Rotterdam" 
for Discovery Channel. 
The harbour of Rotterdam is an intricate layout full of paths, machinery and people, working restlessly to keep the mechanism in motion. The coordinated work among the diverse areas in the harbour is crucial to ensure a successful resolution.
A bunch of skilled workmen play the most important role in the chain of operations, performing their hard tasks like clockwork, often in adverse weather conditions.
The graphic treatment for the show was intended to create a climate for the stories told in that scenario. At the same time, it must be clear enough to present an understandable view of the processes and interconnections inside this massive complex.
________________________
The logo design was mainly influenced by the shapes of the vertical structures and the container stacks we can find spread across the harbour landscape.
​​​​​​​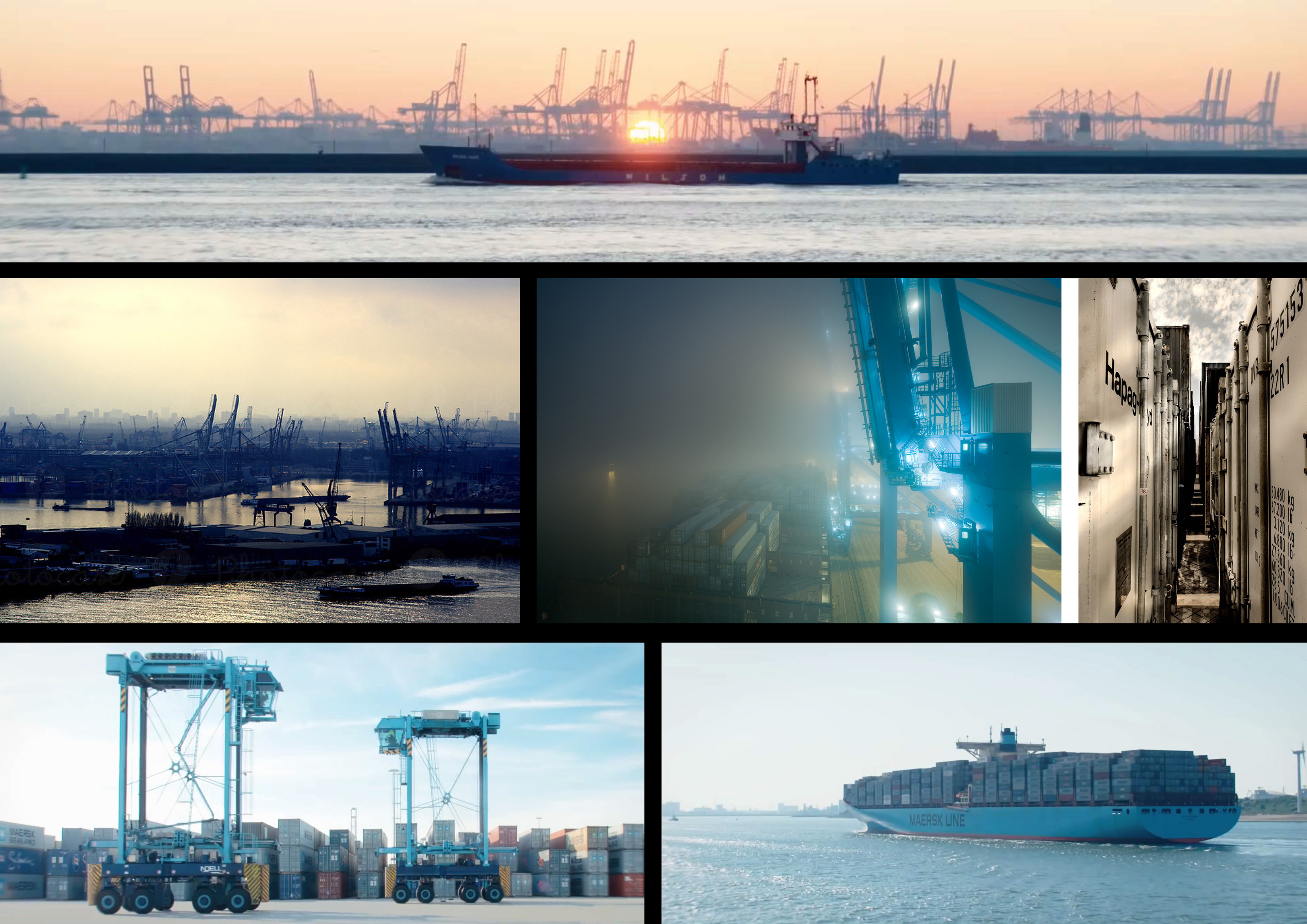 The font selected was 

Rift Soft

. This typeface connects nicely with the verticality and geometry of the shapes and also blends properly with the data/HUD graphics. 
The arrangement of the forms was inspired in the way the containers are organized in the harbor.  The design evolved into more defined shapes regarding the display graphics.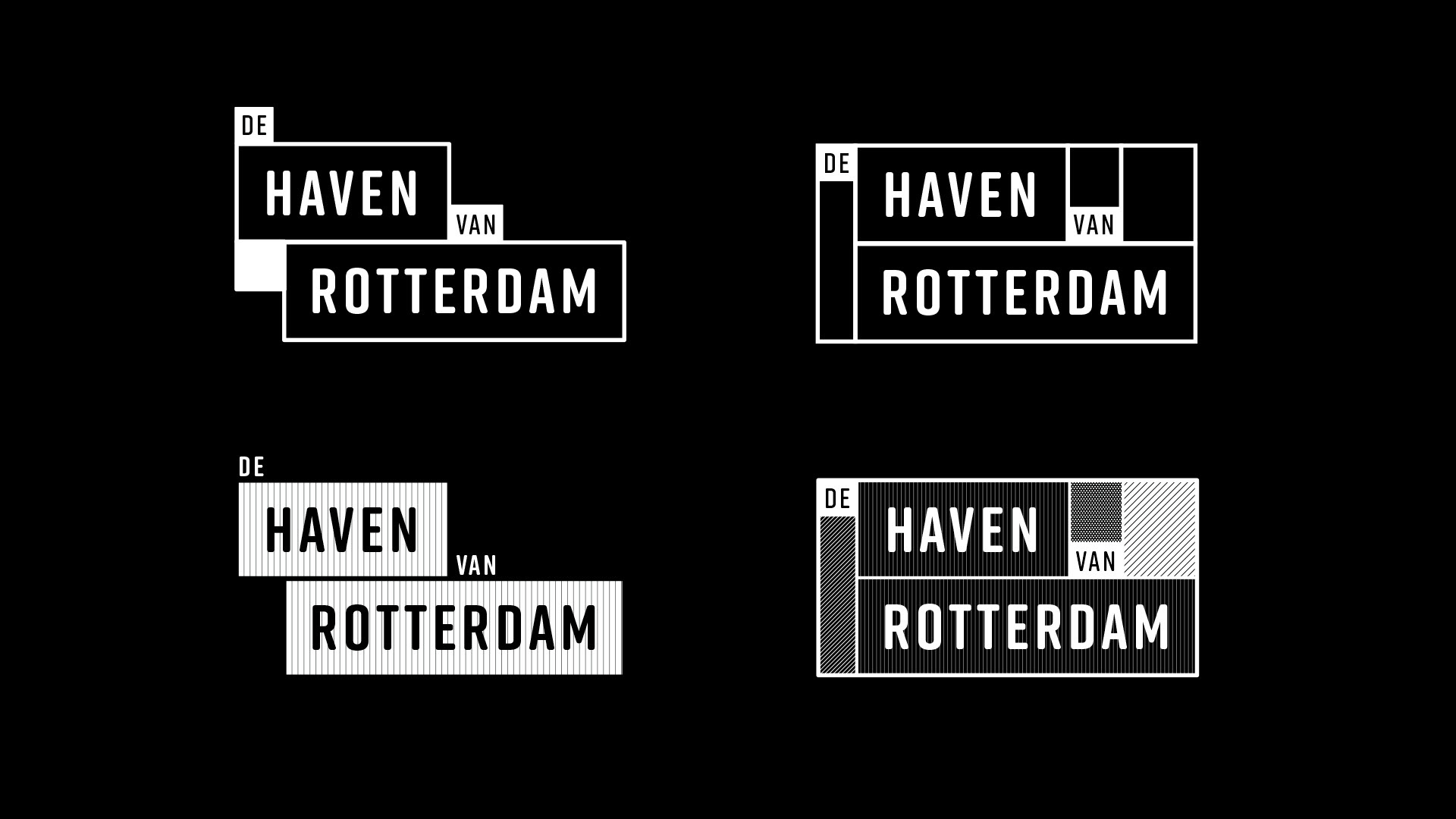 In the final design we introduced some versatility in the relation between the boxes which allow us to add some motion afterwards.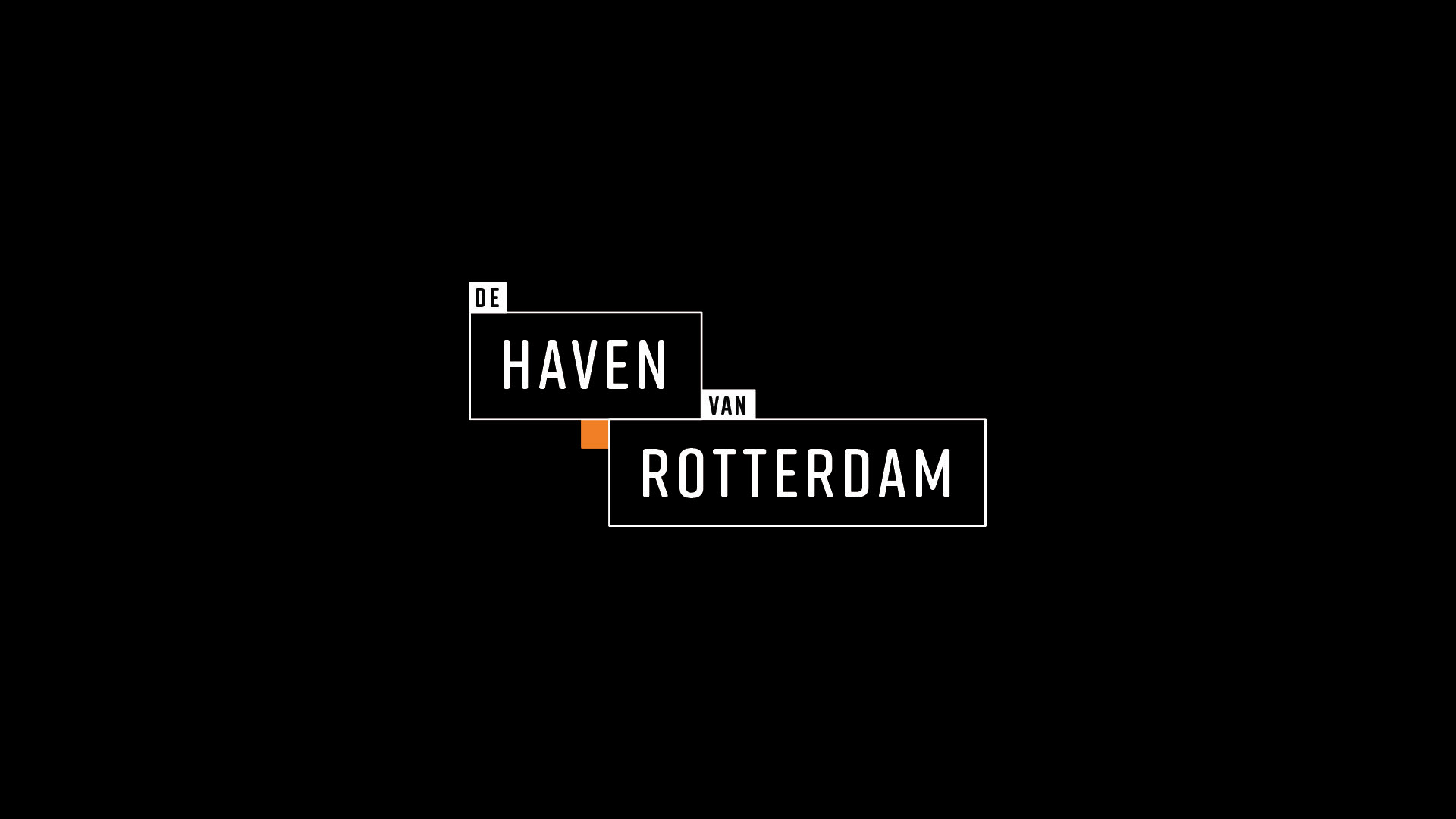 The lower thirds have been designed following the style we set in the logo, using the blocks to distribute and organize it in a hierarchy.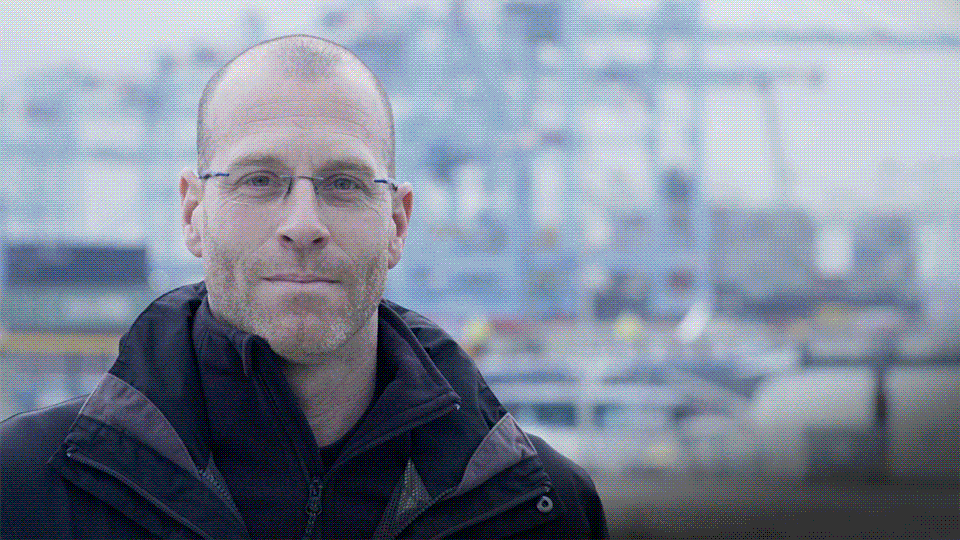 The atmosphere proposed connote the severe conditions of the outdoors jobs. This is reflected through cold tones, fog layers and worn out materials to enforce a tactile feel. The human factor is pictured through multiple small light sources that would bring life and colour accents in contrast with the cold canvas.
​​​​​​​